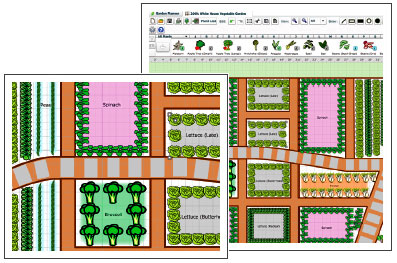 Try Our New Garden Planner
www.SouthernExposure.com/
gardenplanner
Could you use help with garden planning? Our simple, powerful online tool helps manage your garden throughout the season and from year to year. You can order SESE seeds directly from the planner. Try it free for one month >>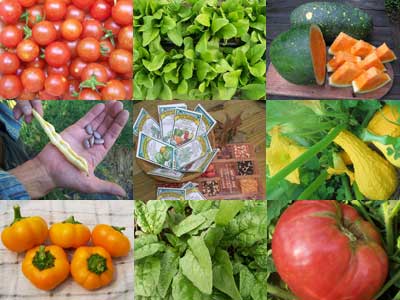 We donate 30% of sales of Virginia Heritage Seed Collection and Rainbow Starters Mix to the Piedmont Environmental Council and Buy Fresh, Buy Local.
Our 2014 catalog is in the mail! Tomorrow, Thursday, Dec. 12, we will update our website with 2014 prices, sizes, and the rest of the new varieties.
Our 2014 catalog is now available for pre-order!
Request a free copy of our 2014 Catalog & Garden Guide. You can also download the PDF of our 2013 catalog.
For fastest service, we recommend ordering online. Browse the our store to fill your shopping cart or Quick Order by Catalog Number. If you need to mail in your order instead, you can print this year's mail-in order form.
New Books
The Timber Press Guide to Vegetable Gardening in the Southeast, by Southern Exposure's own gardening expert Ira Wallace, gives home gardeners the regionally specific information needed to succeed in our hot, humid climate. It features what to plant, when to plant it, and when to harvest, based on our climate, weather, and other info.
The Perpetual Gardening Record Book was inspired by Thomas Jefferson's meticulous garden record books and proudly made in Alabama using recycled materials. It includes growing charts, calendar pages, sketch pages, and more. The large calendar pages allow one to compare one's planting dates, harvest dates, and yields over many years.
Bill Best's Saving Seeds, Preserving Taste lovingly describes Appalachian heirlooms and spotlights many of their seed savers.
Our neighbor Pam Dawling's
Sustainable Market Farming
provides invaluable expertise that is especially useful to those in the Southeast and mid-Atlantic, who can benefit from her many years growing in our bio-region.
Read and learn in the SESE library >>
Plant A Row for the Hungry
Read about our project, and how to start your own.
---
Events
We host seed swaps, tastings, and workshops on heirloom gardening, year-round edible gardening, and more!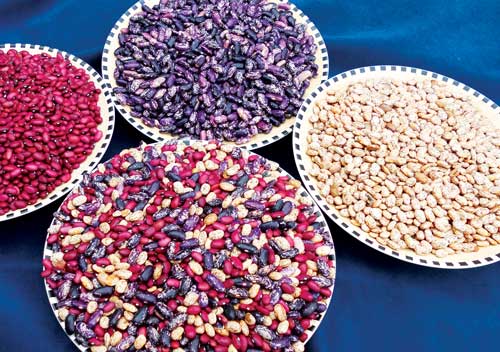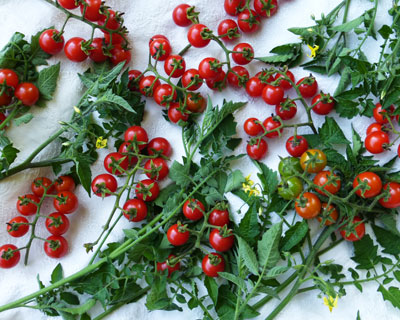 ---
Anti-GMO Lawsuit
Thanks for supporting us in the oral arguments in the lawsuit OSGATA et al. v Monsanto. This lawsuit tells Monsanto they can't sue us when their GMO frankengenes contaminate our crops! Read about the lawsuit and Our Anti-GMO Policy >>
---
New Varieties for 2014
In the salad department, we have a gorgeous new mustard green, Ruby Streaks, and a new Taiwanese lettuce, Sword Leaf or Yu Mai Tsai, with long, pointed leaves and a distinctive flavor. Mexican Sour Gherkins are another great addition to salads as well as for snacking. They are to cucumbers as cherry tomatoes are to beefsteaks.
We're adding a green bean, Maxibel, to our offerings becuase we've been getting requests for it for years and finally got a good supply. It's one of the best french gourmet beans. The Piggott Pea, a Louisiana family heirloom southern pea from the Piggott family, is also now available. Piggott peas are early, productive, drought-resistant, and flavorful.
We'll also have two new marigolds becoming available by mid-December.