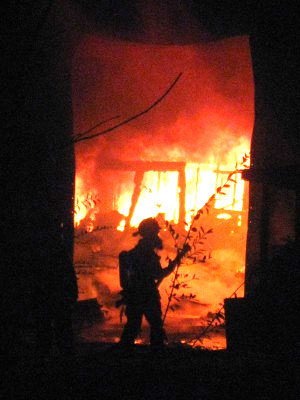 Note to customers April 5, 2013: We're pretty well recovered now from the power outage and subsequent warehouse fire on March 7th. We lost our supply of catalogs in the fire, but new catalogs have arrived from our printer and we're now mailing catalogs again. We lost about 5% of our seed inventory in the fire; some varieties are now sold out until we can grow new seed crops for them again. (Possible good news is that, digging through the seed freezers lost in the fire, we've found intact seed containers on the bottom level of some of the freezers; we'll be doing extensive germination testing to see if any of that seed survived after all!)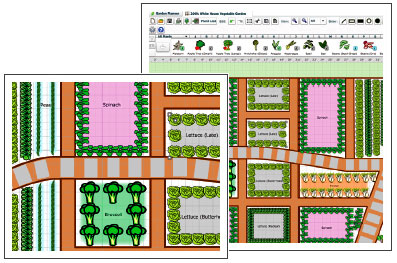 Try Our New Garden Planner
www.SouthernExposure.com/
gardenplanner
Could you use help with garden planning? Our simple, powerful online tool helps manage your garden throughout the season and from year to year. You can order SESE seeds directly from the planner. Try it free for one month >>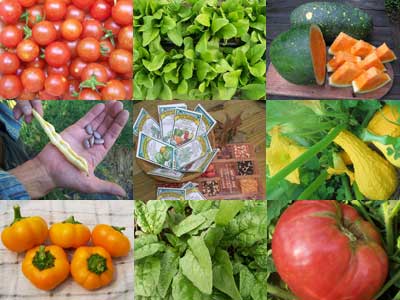 We donate 30% of sales of Virginia Heritage Seed Collection and Rainbow Starters Mix to the Piedmont Environmental Council and Buy Fresh, Buy Local.
Our 2013 catalog is now available!
Request a free copy of our 2013 Catalog & Garden Guide, arriving in homes in December. You can also download the 2013 Catalog (PDF).
Our website has now been updated with new 2013 varieties.
For fastest service, we recommend ordering online. Browse our store to fill your shopping cart or Quick Order by Catalog Number. If you need to mail in your order instead, you can print this year's mail-in order form.
Plant A Row for the Hungry
Read about our project, and how to start your own.
---
Events
We host seed swaps, tastings, and workshops on heirloom gardening, year-round edible gardening, and more!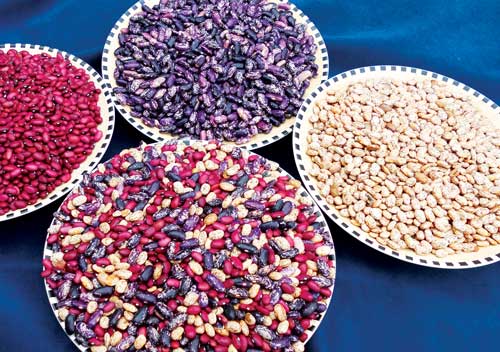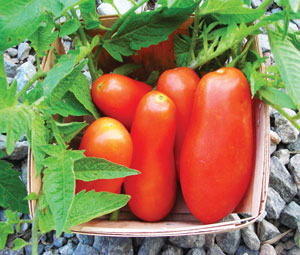 ---
Anti-GMO Lawsuit
Thanks for supporting us in the oral arguments in the lawsuit OSGATA et al. v Monsanto. This lawsuit tells Monsanto they can't sue us when their GMO frankengenes contaminate our crops! Read about the lawsuit and Our Anti-GMO Policy >>
---
New Varieties for 2013
We have added two tomatoes to this year's catalog. The Italian heirloom Red Pisa Date tomato is the size of a small date, perfect for snacking or salads, with excellent firm texture and sweet, cherry-tomato flavor, even when fully ripe. Rosella Purple tomato is a new dwarf variety from the Dwarf Tomato Project, with fruits similar to Cherokee Purple but on short plants, ideal for container gardening.
This year we are offering an heirloom melon, Piel de Sapo (Toadskin) melon, with the unusual characteristic of excellent storage quality. Iron and Clay southern pea is another heirloom new to our catalog, with flavorful light tan cowpeas from before the Revolutionary War.
In flowers, we are introducing the annual French Hollyhock, Zebrina, which will be especially appreciated by gardeners who love the look of hollyhocks, but would prefer not to wait two years for the traditional biennial hollyhock. We have two new herbs, each from a unique culinary heritage. Sweet Thai Basil, with a flavor reminiscent of anise and cloves, goes well in curries and many other dishes. Papalo is an intriguing herb used in Mexican, Central American, and South American cuisine.
Returning from the Archives
Varieties returning from our Southern Exposure archives after many years' absence are Upper Ground Sweet Potato winter squash, a sweet winter squash that looks like a neckless butternut squash, and Aunt Mary's sweet corn, an old Ohio variety famous for its great taste.
New Books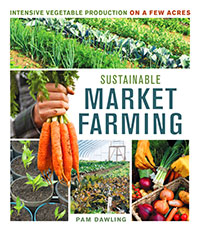 We are offering several new books this year. Janisse Ray's The Seed Underground: A Growing Revolution to Save Food offers inspiring histories of heirlooms seeds in the United States. Peter Hatch's A Rich Spot of Earth: Thomas Jefferson's Revolutionary Garden at Monticello lets us learn from the groundbreaking horticultural experiments of a founding father.
We also have an excellent new reference for any seed saver: Breeding Organic Vegetables: A Step-By-Step Guide for Growers, from Rowen White of Sierra Seeds and NOFA's Bryan Connolly.
Our neighbor Pam Dawling's Sustainable Market Farming provides invaluable expertise that is especially useful to those in the Southeast and mid-Atlantic, who can benefit from her many years growing in our bio-region.
Read and learn in the SESE library >>
Sweet Potatoes
Thanks to the enthusiastic response to last year's online offering of sweet potato slips, we're adding six of our most popular varieties and two collections to the catalog. Shipping begins in mid-May. We will be adding even more varieties and bulk sizes to the online store as the season approaches.