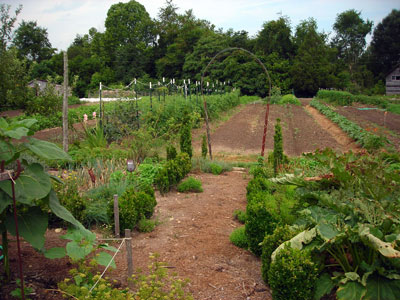 General Growing Guides
Vegetable Growing Guides
Seed-Saving Guides
Herb and Flower Growing Guides
Fall and Winter Gardening Guides
---
General Growing Guides
Easy Crops to Grow From Seed A range of crops that we recommend for beginners and that you can plant directly in your garden.
A Beginner's Growing Guide Preparing, sowing, and transplanting for beginners.
Recommended Planting Dates (PDF) for the mid-Atlantic and Southeast
The Major Plant Families in a Vegetable Garden an illustrated listing
Heirloom Gardening for Biodiversity Three broad strategies for increasing biodiversity with your garden.
Getting More Hot-Season Veg from your Cool-Climate Garden and getting Southern flavor in the North.
What to Grow Through Very Hot Summers Recommended varieties of 11 crops for hot climates.
Sowing Summer Crops Straight Into the Garden Methods and advantages of direct sowing.
Summer Succession Crops How to have a continuous harvest.
Guidelines for Successful Seed Sowing Basic instructions on how to plant seeds.
---
Vegetable Growing Guides
---
Herb & Flower Growing Guides
Key to Herb & Flower Cultural Notes
Roselle (pdf)
Fennel
Rosemary
Ginseng (pdf)
Goldenseal (pdf)
Herbs - Plain and Fancy (pdf) - a guide to culinary herbs
---
Seed Saving Guides
Seed Saving for Home Use (pdf) - Our most popular seed-saving guide. Wet and dry seed processing techniques (crop-specific). Also available in Spanish: Como Guardar Semillas Para Uso Casero - Seed Saving for Home Use - Espanol (pdf)
Guidelines for Using Screens to Clean Seeds
(pdf)
Saving Tomato Seeds: An Illustrated Guide Detailed information that's also relevant to a range of seeds that mature wet.
Isolation Distance Requirements for Peppers
Isolation Distance Requirements for Tomatoes

We highly recommend the Seed Saving Guides from the Save our Seed Project.
---
Fall & Winter Gardening Guides
Remember summer planting for fall harvest!
Many fall and winter crops need to be started in June and July.