Featured Customer Favorites
Pictured here, tender, colorful Alabama Blue collards, tangy Thai Red Roselle, and heat-tolerant Jericho lettuce. Other customer favorites include Red Japanese sweet potatoes, Cossack Pineapple ground cherries, Sugar Snap Peas, and Carolina African Runner Peanuts.
---
New varieties for 2019
For 2019, we're adding 23 new varieties to our listings, including Georgia Cabbage Collards, Krishna Tulsi, and Kiss-Me-Over-The-Garden-Gate, a.k.a. Prince's Feather. More new varieties coming soon include Yellow Centiflor cherry tomato, Purple Bumble Bee cherry tomato, Mrihani basil, Zahara Starlight Rose Zinnia, Brazilian Starfish mild hot pepper, and Cekirdegi Oyali watermelon.
---
New and Local Books
---
---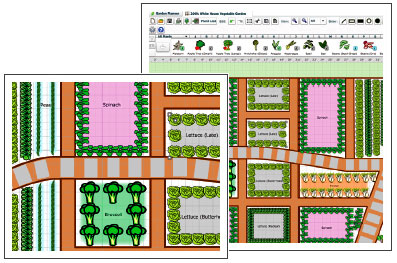 Our simple, powerful online tool helps manage your garden throughout the season and from year to year. You can order SESE seeds directly from the planner. Try our Garden Planner Tool free for one week
---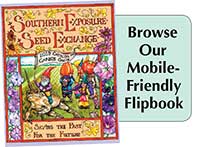 ---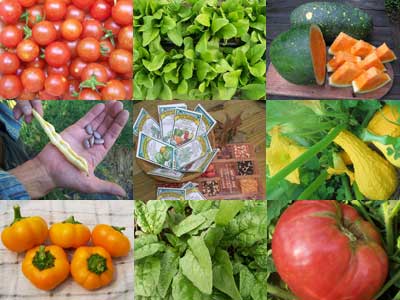 We donate 30% of sales of Virginia Heritage Seed Collection and Rainbow Starters Mix to the Piedmont Environmental Council and Buy Fresh, Buy Local.
---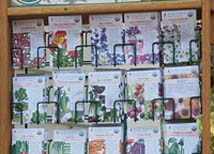 Dozens of stores have Southern Exposure seed racks.
View the map
---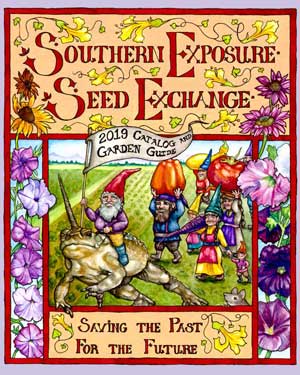 Request a Catalog & Garden Guide. Our 2019 catalog is available! You can also view it online as a PDF
For fastest service, we recommend ordering online. Browse the listings above to fill your cart or Quick Order by Item Number. If you want to mail in your order instead, you can print our mail-in order form.
---