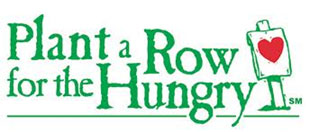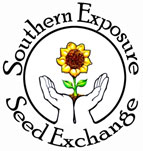 To participate in Plant a Row for the Hungry, you can simply plant a row of produce to donate to your local food bank. We recommend you contact the food bank first to find out what types of produce they are able to accept. 
To take the next step, start your own local chapter of Plant a Row for the Hungry. The Garden Writers Association provides this hand-out with helpful step-by-step instructions.
---
According to the survey, "Hunger in America 2006," conducted by America's Second Harvest, the nation's largest charitable hunger relief organization, between 24 and 27 million Americans rely on emergency food services annually. There are roughly 26 million people in this country, or about 9% of all Americans, classified as "food insecure," that is, not knowing when they will get their next meal.

Unfortunately, Louisa County is no exception. There are approximately 500 food insecure families in the area, and over 1000 individuals. The Community Cupboard distributes over 10,000 pounds of food each month to Louisa County residents, with the demand for emergency food continually on the rise. In addition, a very small percentage of this food is fresh, healthy produce.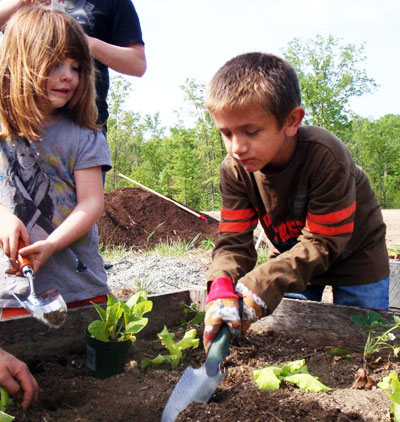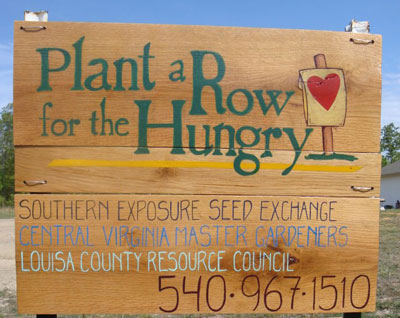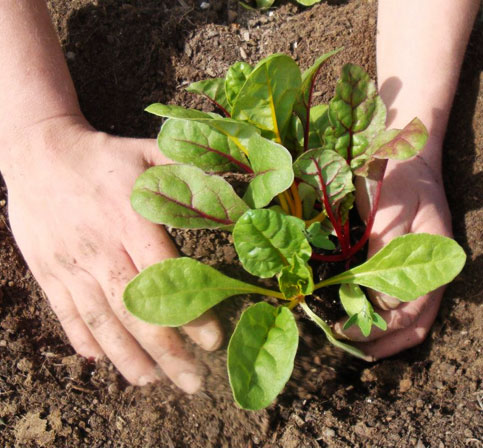 To help meet this demand, and to further the goal of providing high-quality, nutritious food for our community members, the Central Virginia Master Gardeners, in partnership with the Louisa County Resource Council, the Cooperative Extension Office, and Southern Exposure Seed Exchange, are starting a chapter of the program Plant a Row. Plant a Row (PAR) encourages gardeners to plant an extra row of produce to provide fresh produce for their local food bank. PAR was started in 1995, sponsored by the Garden Writers Association, and since then has produced over 15 million pounds nationally of food for hungry and economically disadvantaged Americans.
So, what can you do to help? Individuals, organizations, and local businesses are all encouraged to take the pledge to Plant a Row this spring. Don't have a place to garden? You can plant a row at the LCRC Teaching PAR Garden. Don't know how to garden? Plant a Row will be providing free gardening workshops every Tuesday and every other Saturday throughout the growing season this year. A free start up kit will be provided to those who pledge to Plant a Row this year, including seeds, a PAR row marker, and a growing guide.
If you would like to participate in PAR, or if you have questions about the program, please call the Resource Center at (540) 967-1510 or email darla@southernexposure.com.
---
Thank you to all who came out for our Plant a Row cool-season planting Kick-Off Party! We would like to give a special thanks to all the enthusiastic kids who showed up to help.  All in all, we planted four raised beds full of strawberries, lettuce, carrots, radishes, greens, and herbs galore. We also made a compost bin and had a demo on starting your own compost. Potatoes were an especially welcome surprise from our friends and supporters at Southern States. We planted 200 row feet of them! Potatoes really produce; from this alone, we're hoping for around 200 lbs of potatoes come harvest time. Everyone who took the Plant a Row pledge received a start-up kit containing seeds, gardening guides, a soil test, and a PAR row marker. All the shiny new tools and gardening equipment were a joy to break in, thank you to Louisa True Value Hardware and again to Southern States for your generous support!
For all those who missed our cool season kick off, it's not too late to get involved. Join us on May 5th for our warm season planting kick off, full of tomatoes, peppers, beans, cucumbers, and squash. Our sweet potato planting might have to wait for a day of its own later on in May. The workshop will be lead by the lively Master Gardener and Southern Exposure Seed Exchange legend, Ira Wallace. There will be refreshments offered throughout.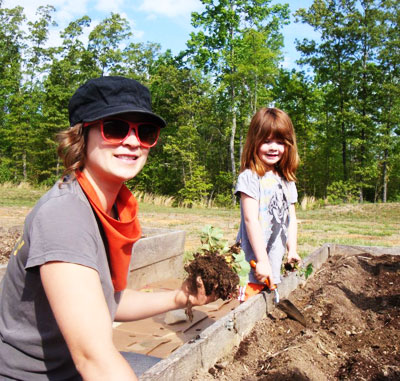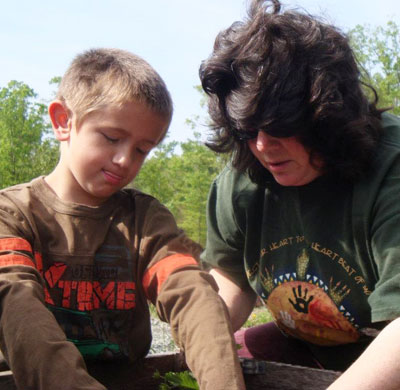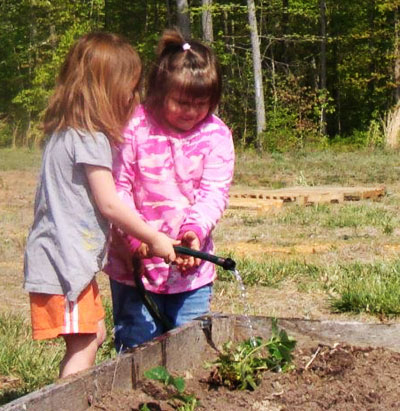 Throughout the season, the Central Virginian Master Gardeners hosted a series of free gardening workshops, every Tuesday and every other Saturday.
The following workshops were be held on Saturdays, from 9 a.m. to 12 p.m.
May 5 - Tomatoes: Easy from Seed (Ira Wallace); What to plant and how to plant it (Master Gardeners)
May 19 - Companion Plants (bug control)
June 2 - Succession Planting
June 16 - Beneficial Bugs
June 30 - Side dressing plants (with compost)
July 14 - Rain Barrels
July 28 - Summer Planting for a Fall Harvest
August 11 - Lettuce Factory
August 25 - Fall and Winter Gardening
September 8 - Seed Saving
One of the great things about coming to the PAR Teaching garden is not only is it an opportunity to help our community members have access to healthy fresh food, but you can learn valuable gardening skills for yourself. For each upcoming gardening workshop, the Master Gardener leading the workshop will bring handouts with valuable gardening information, and for newcomers, we'll continue to offer free seeds and other gardening start-up materials for those to take the pledge.
In the second year of the Teaching Garden, we've received a great deal of support from our local businesses. A hearty thanks to Southern States/Orange Madison Cooperative, Louisa True Value Hardware, Louisa County Department of Human Services, William Hale's All-Farm Organic Compost and Mulches, Barton & Boyd, The Belmont Ruritans Club, Wilson Perkins, The Louisa County Virginia Cooperative Extension, and Mineral Pack & Ship. There's no way we could have done it without you!
If you have questions about Plant a Row, please call the Louisa County Resource Council. (540) 967-1510.