Appalachian Heirloom Plant Farm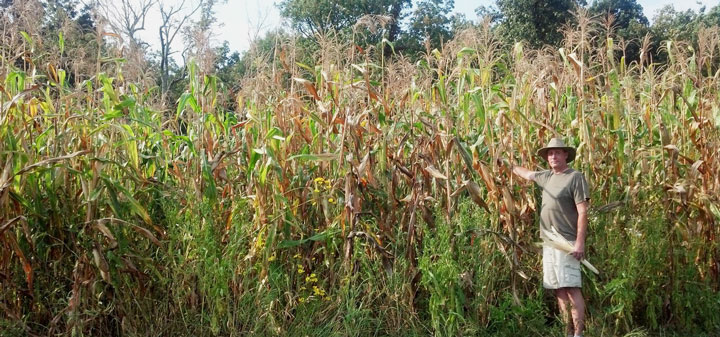 Tony West is passionate about tracking down and preserving rare heirloom seed varieties. Two of his successes are Cherokee White Flour corn, for which he found seed from an elder my Cherokee woman living in North Carolina's Great Smoky Mountains, and Rotten Clarage dent corn. Himself a Cherokee descendant, Tony saves seed for many Native American corn, bean, and squash varieties, many of them available through the website for his farm, Appalachian Heirloom Plant Farm.
Tony and his wife Mary moved to their south central Ohio farm in 2007. They fit farming work around their off-farm jobs. Besides growing seed and market crops, they've been restoring their hundred-year old barn.
One of Tony's recent projects has been finding seed for various Clarage dent corn varieties from Ohio. If anyone has any leads, Tony would love to hear from you!