Heirloom seed varieties are at greater risk of extinction now than ever before. While a few heirlooms have gained celebrity, thousands of others are disappearing along with the elderly seed-savers who have grown and maintained them through the years.  Grassroots Seed Network and Seed Savers Exchange are two organizations working to keep rare heirloom varieties alive.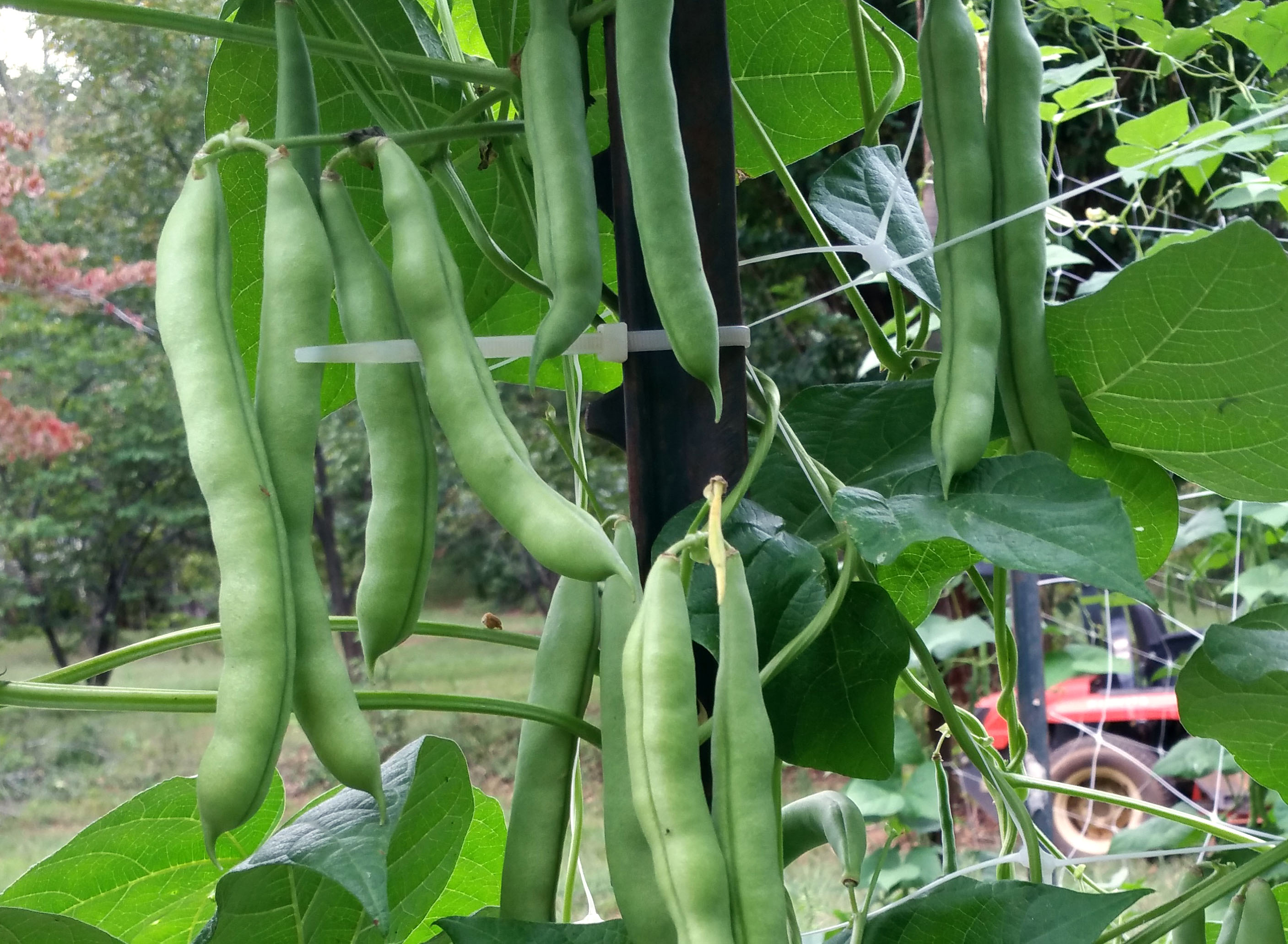 Donald Todd began saving a variety of delicious, tender, half-runner snap beans over 50 years ago.  In the decades since then, commercially available varieties of half-runner beans have become tough.  Luckily, Donald's son Steve still farms, and still saves seed of the bean his dad gave him.  Without Steve, this bean variety would be forgotten.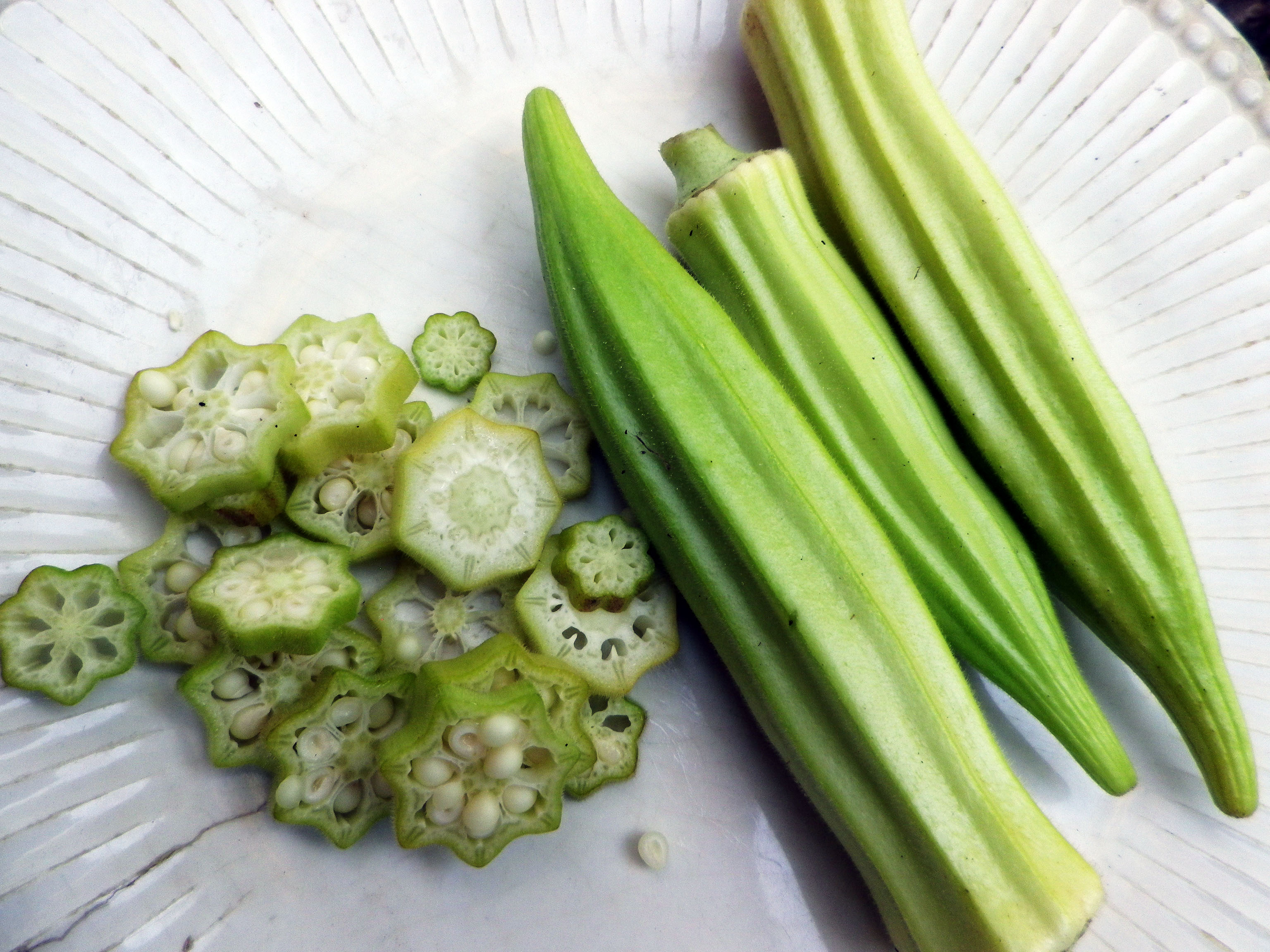 Texana McFarland was 98 years old when she sent a sample of the okra she'd gotten from the Shows family years before.  Many elderly gardeners like her don't know of anyone who wants to maintain their varieties like we want to maintain Shows okra.
MacArthur Walter and his wife's family have been growing and saving the same variety of purple-veined collards for over 100 years.  Their collard variety, now named Nancy Malone Wheat Purple Collards, is one of over 80 types of heirloom collard collected by geographers Edward H. Davis & John T. Morgan in the first decade of this century.  Among the dozens of collard seed-savers they met, the average age was 70.
Most seed-savers are old.  Many, perhaps most, of them, don't expect anyone to maintain their varieties when they can't anymore.  Every month, several old seed-savers die or stop gardening.  If current trends continue, I estimate that in the next 20 years the U.S. will lose 20 enormous collections of varieties, on the scale of Will Bonsall's collection, which included over 700 varieties of potatoes and now includes about 150.  We will also lose countless varieties that are not in collections, but are maintained by individuals like the Walters. Many varieties have been stewarded by individual families or communities for many decades, even centuries. Many such varieties have never made it into a seed catalog, nor been described by researchers like Davis and Morgan.
As we continue to lose varieties, we lose flavors, crop genetic diversity, and a link to our history. Often, the genes for resilience to various disease and climactic pressures are found in ancient and heirloom varieties.
Even as seed libraries and seed swaps proliferate, many young people interested in seed-saving don't live near elderly seed-savers, and wouldn't know where to look for the rare heirloom varieties that need new stewards.  Grassroots Seed Network has just launched a crowdfunding campaign on CrowdRise to fund our work providing that vital link. As President of Grassroots Seed Network, I'm encouraging you to share this campaign widely, to donate if you are able, and, if you're a seed-saver, to list seeds on our site.
Seed banks conserve millions of varieties in hundreds of countries.  Many thousands of varieties are backed up in the Global Seed Vault in Svalbard, Norway.  Yet when a variety disappears from all but a few seed banks or three, you can't just decide to grow it in your home garden.  Seeds in seed banks are generally unavailable except to researchers and sometimes seed companies.
The primary work of Grassroots Seed Network is to facilitate the trading of seeds between seed-savers and create seed stewardships. With over 100 unique listings on our site and many more to come, we aim to offer a level of diversity beyond that found in most seed catalogs — just as most seed catalogs offer a level of crop diversity far beyond that found in our supermarkets!
At Southern Exposure and in Grassroots Seed Network, we make rare and heirloom varieties available to ordinary home gardeners.  We want the choice of what varieties thrive and survive to be in the hands of all kinds of family farmers and gardeners, not only those of the Big Seed businesses.
With Grassroots Seed Network, we aim to facilitate the preservation of heirloom varieties in other ways as well.  One way we will use the funds from this campaign is to award small grants to people who are stewarding large collections, listing their varieties, and teaching seed-saving methods. We also connect aging seed stewards with enthusiastic young seed curators, botanists and farmers.
JOIN GSN!
We are a democratic, lister-governed organization, and we value member feedback. Become a Member by listing seeds you've harvested. Seed listers vote to elect our Board and approve group Bylaws. Though founded on a model of Membership & Dues, the GSN board has decided to highly prioritize expanding our Membership. Thus we are Free, and at this time not charging membership dues, so do Join Us!