Dancing Bear Farm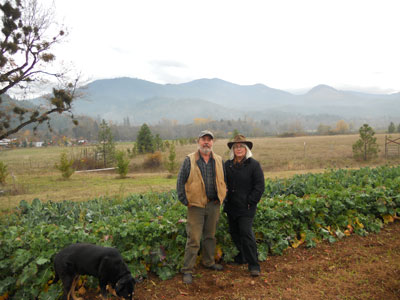 When he was in his mid-40s, Steve Florin and his wife Patricia moved to their 18-acre farm in Williams in southern Oregon, and Steve started weaning himself from his day job. Finally, thanks to the income from Social Security's "retirement," Steve is full time on the farm. Steve has been growing commercial seed for more than 10 years now, and seed money is now more than half of Dancing Bear Farm's income, with CSA shares and market and restaurant sales providing the rest. Oregon's dry summers allow for good seed growing though dry weather has led to nearby wildfires and kept his farm smoky for over a month at a time.
Steve has grown lettuce, basil, sweet corn, tomato, squash, and other seed crops for SESE for many years now. He plans to take it slowly in 2018 and get joint replacements. Meanwhile, he'll be mentoring younger farmers who work on his farm.
You can read more about Dancing Bear Farm on their website.