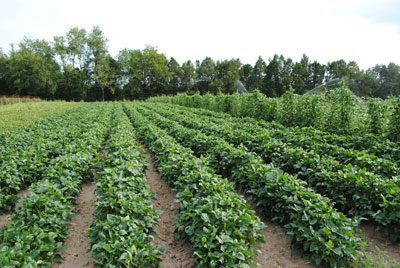 Twin Oaks Community Seeds has been working cooperatively with Acorn Community Farm to grow certified organic seed crops for Southern Exposure Seed Exchange since 2008. Last year we more than doubled our production and began growing a small number of varieties for Fedco Seeds and Baker Creek Heirloom Seeds.
Twin Oaks grew sixty varieties of Certified Organic seed in 2010. Four separate gardens totaling nearly four acres allowed for the necessary isolation distances to grow this many varieties. Crops included cotton, southern peas, okra, perennial onions, peanuts, tomatoes, peppers, winter and summer squash, eggplant, Virginia Gourdseed corn, cucumbers, bush and pole beans, watermelon, muskmelon, cantaloupe, roselle, zinnias, 4 o'clocks and tithonia.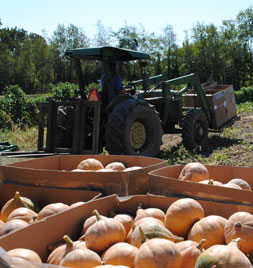 Some of our favorite varieties have been Edisto 47 muskmelon and Strawberry watermelon. Granny Cantrell's tomato performed outstandingly in our somewhat drought-stressed gardens last summer and was incredibly flavorful. We like Seminole pumpkin (very vigorous, productive and tasty), Corona pepper (good flavor, good keeper), Aji Dulce peppers (especially dried or as pickled peppers), yellow potato onions, Yellow Moon and Stars watermelon (we've been selecting for sweetness), Suyo Long cucumber, and Brandywine OTV (definitely our favorite of the Brandywines).
Our seed gardens benefit from added fertility from the soy foods business Twin Oaks Community Foods. Tofu whey water and okara--the starchy part of the beans--are both excellent nutrient sources for gardens and hayfields. We're excited to be able to use this local resource to support our gardens.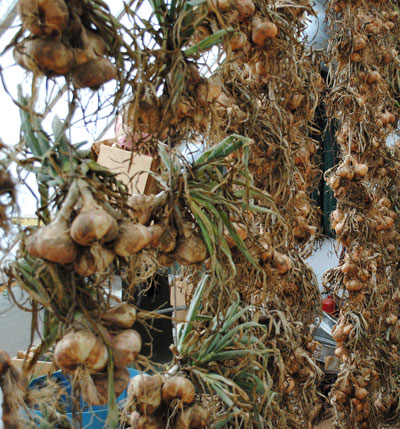 We cover crop extensively, with annual rye, sorghum-sudan, buckwheat, vetch, Austrian winter peas and clover, and carefully monitor our soil conditions. This lets us avoid nutrient run-off and tailor our land management precisely to the needs of our soils. We are also doing some promising experiments with no-till rye systems.
We try to maximize the food-value of our seed crops. Rather than quickly processing melon and squash for seeds in the field, we are saving the flesh of these fruits under clean conditions and frequently donating to local food banks and other organizations.
Twin Oaks Community is an egalitarian, income-sharing community of nearly 100 adults on 450 acres in Louisa County in Central Virginia. Our seeds crew varies in size from 6-8 people and is managed by Edmund Frost. Growing seed crops has helped the community diversify its revenue sources. We grow most of our own vegetables, run a dairy that meets all our needs for milk, cheese, yogurt, and butter, and raise cattle. We've integrated growing seeds for Southern Exposure into this existing infrastructure, adding a reliable new income source to the farm.