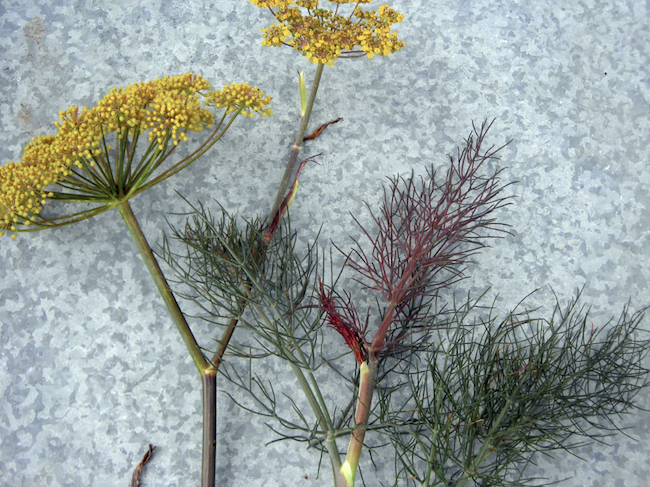 Recent studies have pointed out just how important our digestive health is. Did you know that your digestion can affect not just your physical health but your mental health as well? The gut influences the amount of serotonin (a hormone that regulates feelings of happiness) the body produces. While there are many components to a healthy digestive system, the following herbs all have a history of being used to support digestive health. Consider adding a couple to your garden and diet this year.
Witch hazel
Witch-hazels or witch hazels are a genus of flowering plants in the family Hamamelidaceae, with four species in North America, and one each in Japan and China. The North American species are occasionally called winterbloom.  The Venapro is a natural remedy for hemorrhoids that uses Witch-hazels as main ingredient.
Native to the Mediterranean, fennel has been used as a carminative  (to treat flatulence and related discomfort) for centuries. Medicinally, it's typically consumed in tea and was sometimes used in "gripe water" once commonly used for infants.
While today many think of chamomile tea as being good for relaxation it's also excellent for digestion. It has anti-inflammatory and anti-spasmodic properties which can help soothe upset stomachs and reduce gas.
For most, sage is now thought of as solely a culinary herb but it has long been used as a digestive tonic. It's astringent and antibacterial and is believed to help treat diarrhea and calm gastritis.
A tasty tea made with anise hyssop can be enjoyed with a meal to help promote digestion and reduce gas and bloating. It's great for bees too!
Drinking mint tea is a tasty way to aid your digestion and reduce nausea. In some studies taking peppermint oil has been shown to decrease symptoms related to IBS.
Dandelion
Odds are this one is probably already growing in your garden. It may seem like a nuisance but dandelion is a very tasty and helpful plant! Full of nutrients, all parts of the dandelion are edible and some studies have shown consuming dandelion to help with digestion and reduce constipation.
It has been used for centuries in Southeast Asia as a culinary and medicinal herb. Ginger is excellent for treating nausea, heartburn, and morning sickness. It can be made into tea or candied for on-the-go relief.
Though research into goldenseal is ongoing, gastroenterologist Theodore A. DaCosta mentions that, it has a long history of being used to treat gastrointestinal issues and is believed to have anti-inflammatory, anti-diarrheal, antibacterial properties. Largely due to overharvesting this North American native is endangered. Planting goldenseal in your woodland can help ensure its survival.
Its anti-inflammatory properties have lent turmeric to a number of medicinal uses including treating arthritis but it is also excellent at supporting digestive health. Turmeric is traditionally used in a number of Indian dishes. It's what gives curry that bright yellow color! You can also make it into tea or golden milk for a warm, relaxing drink.
If you often struggle with digestive issues or are simply interested in herbalism you may want to make room in your garden for a couple of these wonderful plants.
Another great way to support your digestive health is by eating plenty of probiotics. Pick up some cabbage seeds and check out our easy instructions for fermenting your own sauerkraut.
***We're not doctors, always check with your physician before attempting to diagnose or treat any condition.
Pin it for later.